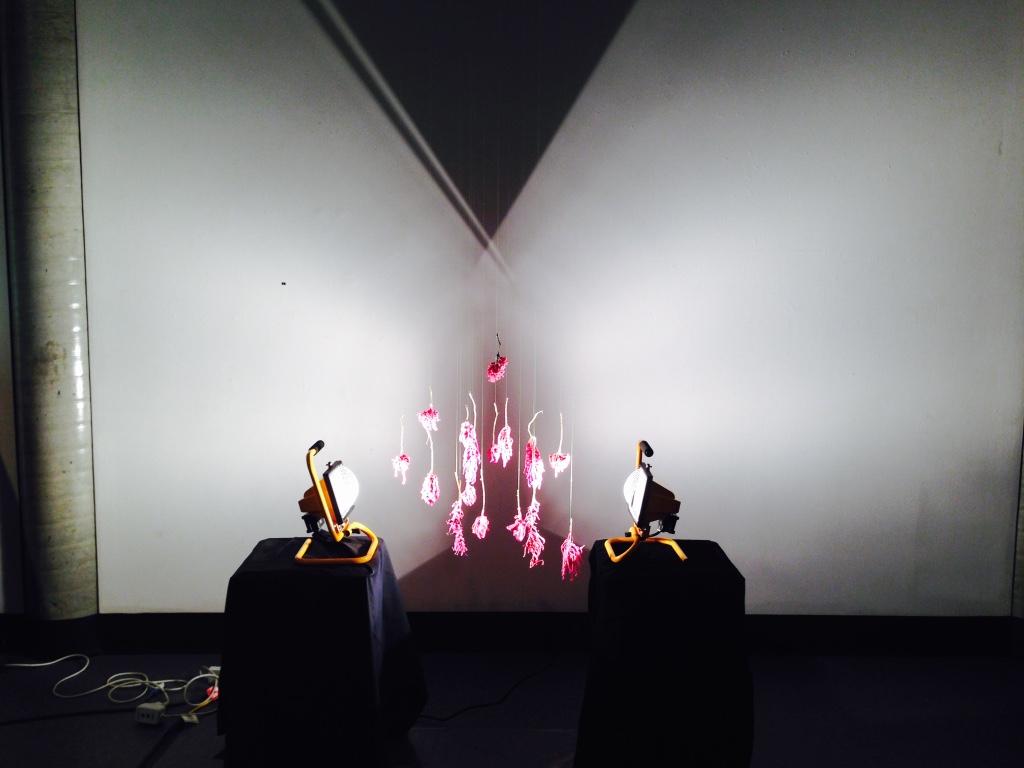 WAXY
The wax melts away and the heat burns the Grevilleas.
Grevillea dipped in red parrafin wax, flood lights
2015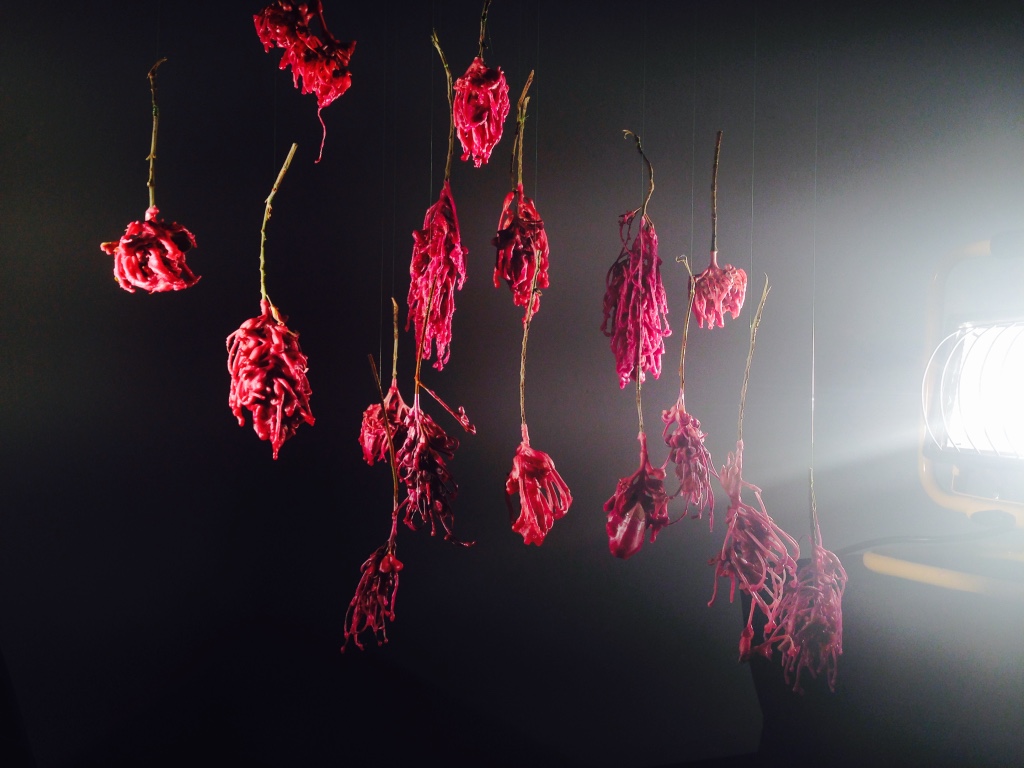 WAXY (Detail)
Native flowers dipped in wax, flood lights
2015
The Hive
A bee hive invades a local BBQ area
Apoxy Resin, Paprika, LED lights, Crepe paper
2016
Post Wilderness World
The human race is destroying the natural world and yet somewhat paradoxically an 'untamed wilderness' is yearned for.
By showing the beauty of the combined worlds, this exhibition aims to enhance people's awareness of green architectural solutions and the ongoing problems of deforestation, pollution and Global Warming.
Video Art Projection, Soundscape, Paper/Cardboard Boxes, Astro Turf
2013
Post Wilderness World (Detail)
Video Art Projection, Soundscape, Paper/Cardboard Boxes, Astro Turf
2013
Post Wilderness World
Video and Sound Component
2013
Together, Apart (Detail)
Hand Painted Satine, Cotton, Stuffing
Mixed Dimensions, 2016
Together, Apart (Detail)
Hand Painted Satine, Cotton, Stuffing
Mixed Dimensions, 2016
VISCERAL
Video Installation, dried flowers
Music:
Marsen Jules - Oiellette en Delta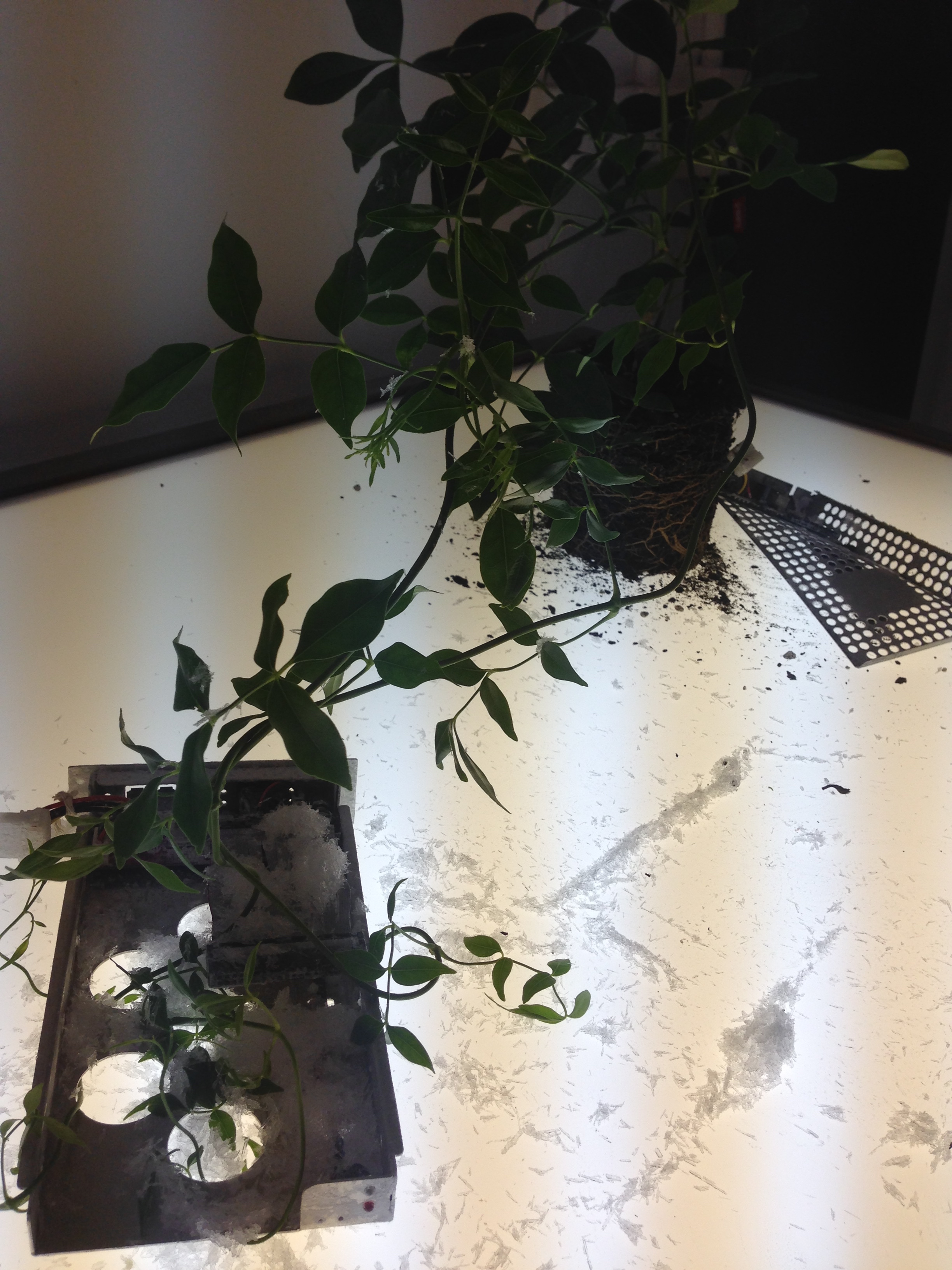 Plugged In
Crystals grow and are made into electronics, plants grow and die then fuel our electronics
Crystalised harddrive, Jasmine plant, Lightbox
2015
Plugged In (Detail)
CRYSTALISED HARDDRIVE PLUGGED INTO JASMINE PLANT ON LIGHTBOX
2015
Plugged In (Detail)